WELCOME!!
WELCOME!!
WELCOME!!
Thanks so much for stopping by!
It's December and a time of giving and generosity abounds.
A gift made from the heart is always a treasure.
This simple reindeer painting above was on display at the Houston airport.
LUV me my Texas fanclub.
I was flying down there to give an all-day seminar last month.

Simple + Handprints = Awesome


It reminded me of this next image in an article that Ayn from
"Little Illuminations"
contributed to

PreK+K Sharing

last year.
[Here's the direct link to Ayn's own blog for insight round-the-clock.]
Here's an absolutely brilliant REINDEER idea from
"HOUSING A FOREST"
You've got to get over to Tammy's blog for oodles of ideas.
No RoundUP, even a little mini-one, is complete without a bulletin board!
Happy Reindeer Bulletin Board!!!
Today is day #2 in the 12 Days of Kinder-Bloggers Days of Christmas.
Tee-hee. These Top Teachers have accepted me into their ranks as their honorary kinder-friend, and for that I'm very grateful. They teach me so much!
Here's my idea for a "freebie" to support your gift-giving.
You can take either of these two variations on the reindeer above and add my little poem to the page as an anchor.
***Obviously if you have another art project for your students
(beyond reindeer) my little dittie is completely open ended and will go with whatever art idea you have in mind.
My little poem could serve as the inside of a Christmas card,
with the student's signature below.
Christmas Gift Poem for Art Project
The black-line poem is now uploaded as a FREEBIE over at
Teachers Pay Teachers.
You'll want to make the rounds and see what the others have to share.
Yesterday was launched over at


"Ketchen's Kingergarten"
Today, I am co-hosting with some of my favorite peeps!
You'll have to click through to see what Mary has at Sharing Kindergarten.
Trust me, you'll LUV it!
Nancy will have something amazing at Joy of Kindergarten as the day unfolds.
Give her a minute to get her FREEBIE uploaded.
Have you seen her new clipart collections? AMAZING!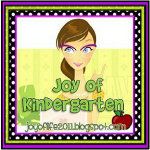 Please follow my Teachers Pay Teachers store.
You'll be the first to know when I upload my newest projects.
I am zipping my songs into Mp3 format with support materials.
One at a time.
I have a FREEBIE Mp3 over there for your download right this minute.
Your gift to me would be some sweet feedback after your download.
Thanks for your continued support!
P.S. I'll leave you with a little smile that I just found,
while searching through my files.
This photo is already a couple years old.
Behold. The Twinzees.
Innocence.