We begin this week of Thanksgiving by counting our blessings.
This is the perfect time for some reflection on all the wonder & majesty that surrounds us daily. Where to begin? Where do you begin? Where do you put your focus and your attention? Do you have a gratitude journal where you literally list your blessings? Do you fall off to sleep at night reviewing the gifts of the day? How do you express your gratitude? Where to start?

This project is a delightful one that could be done in any classroom from PreK to college or beyond! It would even be welcomed in an Elder-hostel travel program! Or perhaps it would be the perfect tradition to initiate at an inter-generational gathering of family and friends this week. It could be accomplished early in the day while watching the parades or after the mashed potatoes and before the football kickoff.

Ingredients? Construction paper and crayons + one nice Sharpie marker.
A new tradition.
This time of year is full of milestones and hallmarks and gatherings and get-togethers. Family reunions and meals brought together by loving preparations and traditional recipes. Get out the good dishes, the table cloth, the gravy boat and the folding chairs: company's coming!
What a delightful way for young ones to express their thankfulness, their blessings and their bounty. Each preschooler was given a bright construction paper feather to adorn with their own festive coloring. The teachers have then lovingly transcribed the thankfulness expressed by each individual child to their feather. Can you see that over and over again on the feathers -- in the minds of the children -- from their hearts -- that the blessings mentioned are most often family? Mom and dad, brothers and sisters and Aunt Teal.
How Aunt Teal must be shining to see her name enumerated with love!
Write your blessings down..... one-by-one, each a different color, each a different hue. Color enthusiastically to show your gratitude. Pause. Take a moment. Enumerate. Write it down.
Express your appreciation for all good gifts. This is a time of harvest. This is a time of gratitude. Count your blessings. Pause again. This is a time to gather up. To reflect on your roots. An opportunity to consider the traditions of your up-bringing. A time to instill new traditions. A time to consider. A time to harvest indeed.
This is a time for giving thanks.
In addition to my family spread far and wide across the country and this week literally around the globe, I am thankful for the opportunity to travel, to meet and appreciate classrooms and libraries across the country. I took these photos last week on site during my Author/Illustrator visit in Tampa to St. John's Episcopal Primary School. This project was one on display in the preschool portion of their program. I'm grateful for the opportunity to share their work with a wider world.
This post has been added to "Monday Madness" blog-hop over at "Art for Little Hands."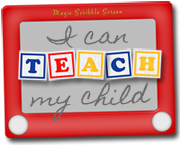 This post has been added over at "
I Can Teach my Child
" for the Saturday Link-up.
Thanks to Beth's personal invitation I have now added this post over at Living Life Intentionally. There's a chance I might be selected to write a guest post for her amazing blog!!!