VEGAS: The REST of the STORY!!!
We left off yesterday in our 'VEGAS: I Teach K' reporting with the video shot of our concluding "Piggy Rap." I have filled in some more gaps in how this has all transpired. First allow me to introduce you to the brilliant wonder responsible for capturing all of our good hearted 'ordinal position' counting fun as it unfolded.
This is Amy of "Teaching in Blue Jeans" fame. She had been listening attentively to my announcements on my FB fanpage about the progress of the "Piggy Rap" and its unveiling as the 'big ending.' She told me after the fact, that she had arrived early to position herself to best advantage to shoot footage for me. From the second row, she was able to keep her hand COMPLETELY steady as the fun escalated! A world of thanks Amy!
She captured this photo as well! I LUV the fact that my 'tail' is swingin' in all of my excitement. That's me having just donned my famous giraffe hat for the happy, lappy verse of "Tall Giraffe." Do I look just a 'tad' excited?
In case you missed her video footage if "Piggy Rap", refer to this YouTube address.
Yes. In celebration of our triumphant center stage THRILL, the digital download file of the Mp3 and Powerpoint is going to be FREE all week, to give you the opportunity to get your own copy and start the dance moves.
NOW for the REST-of-the-story!
I 'needed' two male pigs, if the Piggy Rap was going to follow the pronouns in the recorded version. I knew that @MattGomez and @JonFines were presenting their own SDE workshops with Amy. I had intended to ask them way ahead of time, but somehow in all of the preparations I'd forgotten. Just before falling asleep on Sunday evening, I thought to send them a TWEET invitation on Twitter. I cyber-know these two from the weekly Monday night #Kinderchat. I knew that they were good sports -- but that's all. Never in my wildest did I anticipate Jon's mad skills.
At lunch the following day/Monday, I serendipitously arrived to the presenters luncheon at the perfect time to join the #kinderchat table. Jon shared that in his background as a health advocate he taught many aerobics fitness classes. He also had acted as choreographer of hip-hop dance competitions for cheerleaders: way-back-when. This has got to be one of the most outrageous 'God Winks' of all times..... and I am the recipient of many!
To add the cherry to the top of all of the lunchtime fun, I got to have a hug from Dr. Danny Brassell before heading back downstairs. I see him about once every five years or so. He writes on the 20th of every month at our collaborative blog, "PreK+K Sharing." He has also given a TED talk and is so worth your time.
Nowwwwwwwwwwwwww on to the day's give-aways!
I am so far behind in posting this, I'll need to give you some extra time to enter. Here are the prizes for today, from my generous blogging friends.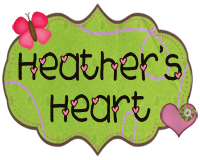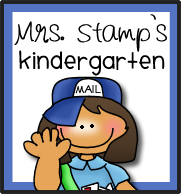 a Rafflecopter giveaway